<!Navigation Section Begins> <!Navigation Section Ends>
EVENTS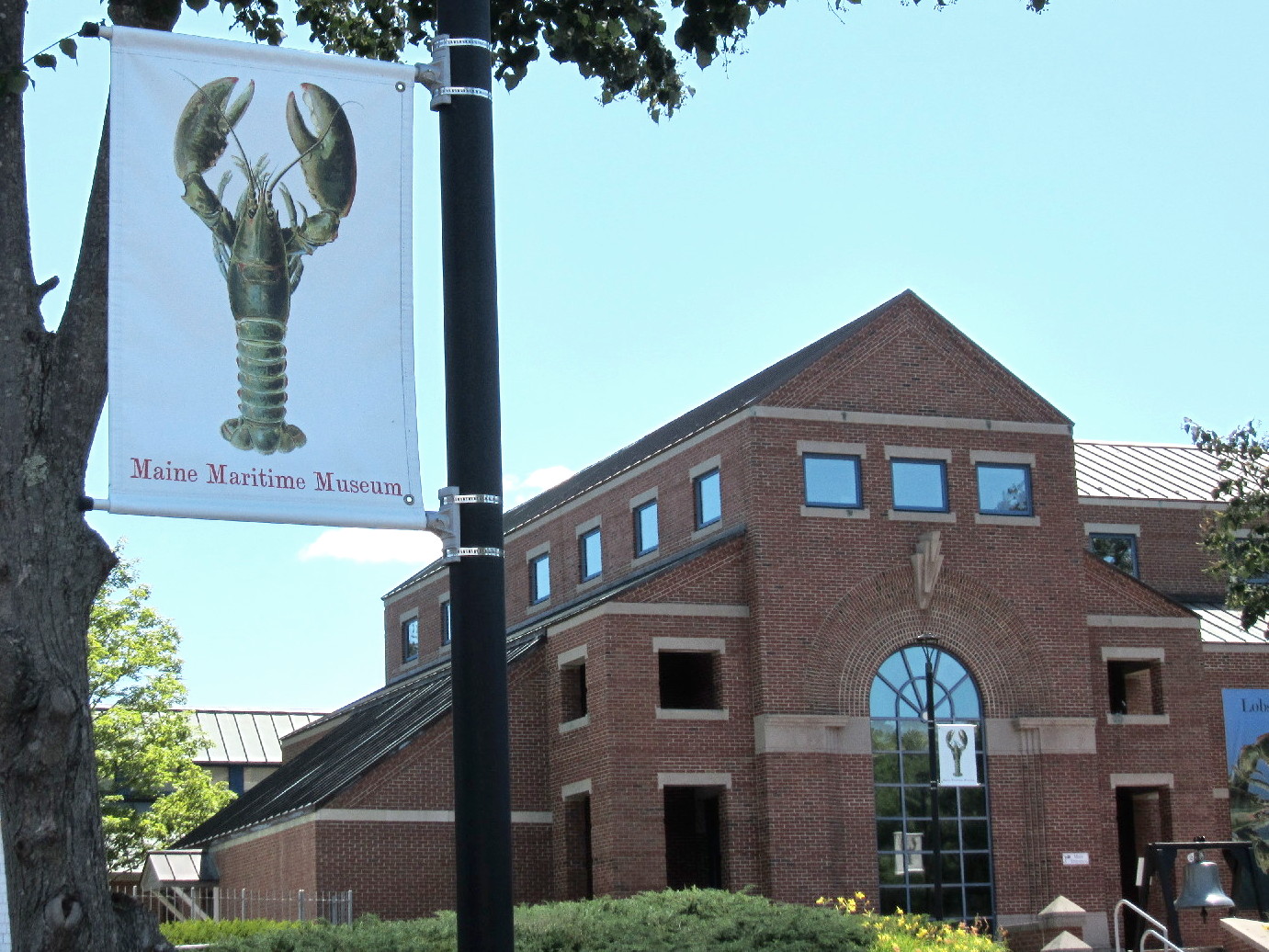 OBBFHA Annual Meeting - The Old Broad Bay Family History Association will hold its annual meeting on Saturday, August 6, 2022, commencing at 9:00 AM. The meeting will be held in the Safe Harbor Community Chapel, 50 Mill Street, Waldoboro.

The featured speaker will be Mr. Nathan Lipfert, Curator Emeritus, of the Maine Maritime Museum. Nathan will present a program on the history of shipbuilding in Maine, with special emphasis on Waldoboro. Nathan has recently released a new book titled, "Two Centuries of Maine Shipbuilding, A Visual History", which covers not only the 19th and 20th centuries, but also the colonial period and Native American canoe building.

As always, lunch, snacks, and beverages will be served. A five-dollar donation will be accepted at the door.

After the meeting, Jean Lawrence will open the Waldoboro Historical Society Museum for anyone who wishes to tour the museum. We hope to see you there!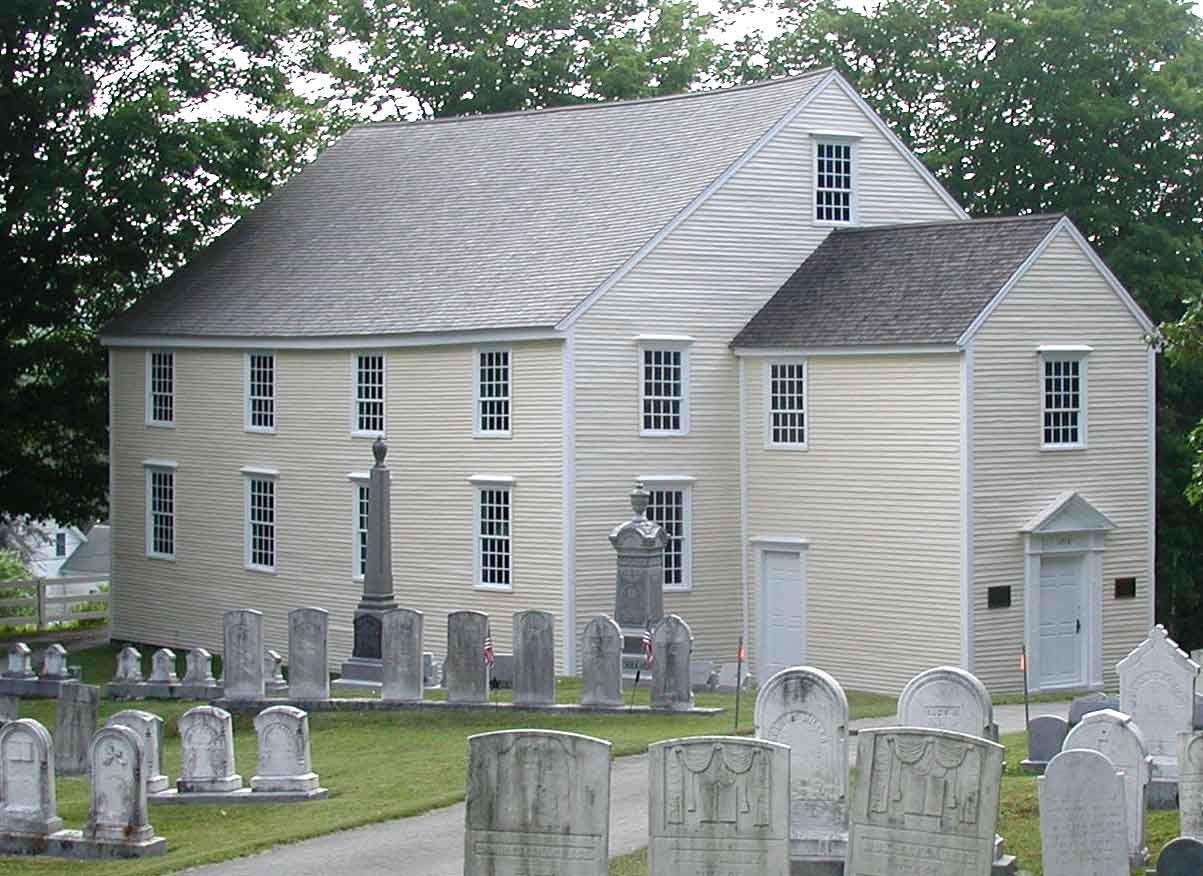 Old German Meeting House and Burial Grounds
The Ladies Auxiliary of the German Protestant Society will open the Old German Meeting House for their annual church service at 3:00 PM on August 7th. If possible, they will hold a reception after the service, and everyone is welcome to attend. Call (207)832-4421.

The photo is of the German Church (Waldoboro Meeting House), built in 1772. Click on the image to get a larger view.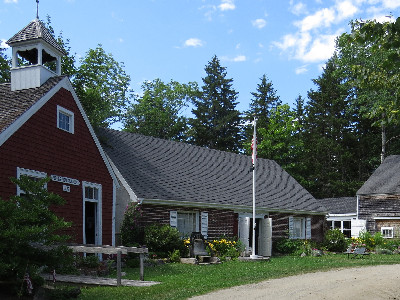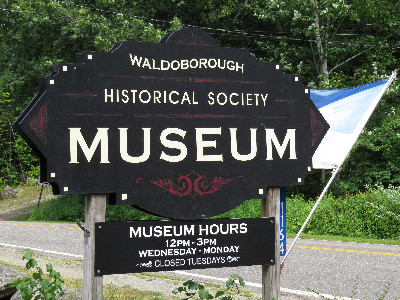 The Waldoboro Historical Society
Mission Statement: The Waldoborough Historical Society collects and preserves the history and historical artifacts of Waldoboro, maintains a facility in which to celebrate and study the history, and promotes the education of its citizens in that history so that present and future generations may build upon.

Located at 1164 Main Street, Waldoboro, the Historical Society and Museum is a must see when visiting the area. It is also a good place to visit after the OBBFHA Annual Meeting. They have genealogical files on the various families of Waldoboro. Contact Jean Lawrence for further information on these files. - jeanlaw(at)roadrunner.com Visit their FaceBook page https://www.facebook.com/waldoborohistory/
NEWS
Webpage Update

On our Publications page is a brand new Every name index to 1992-2021 Bund und Blatt and OBBFHA Newsletters. More issues will be indexed in the future. Also we have added a list of articles in the New Series of newsletters from 2004-2021.

Camden Herald Online Archives, 1870-2020 - The Camden Public Library, with the assistance of funding from private donors and the Stephen and Tabitha King Foundation, has successfully digitized 150 years of the Camden Herald Archives. Go to the EXPLORE, LINKS tab to access this database or click here: https://www.librarycamden.org/walsh-history-center/search-camden-herald-archives/

We have added new sections under the Explore tab on our webpage called Historic Documents & Photos. For our first document, David Putnam has transcribed the UNITED STATES DIRECT TAX LIST OF 1798, WALDOBOROUGH from The Genealogical Advertiser, Volumes III and IV, Lucy Hall Greenlaw, Palala Publishing. Please send any contributions to David - DPutnam925(at)msn.com

We now have the ability to post photos submitted by members. There is also a place for a brief genealogy of some of the people in the photos. There is a folder for photos where the name is known and they are listed alphabetically by last name, first name, married name, and name of contributor.

There is a second folder with photos where the names are unknown and they show only the name of the contributor and image number. If anyone knows the names on any of these, please contact Fred Snell, webmaster. His email is fredsnell(at)gmail.com. Also if you have photos to submit, please contact Fred.

This is a good reminder to all of us who have boxes of old photos, please write the names and dates on them so future generation will know who these handsome people are.